How A Friendly Passerby Saved Me From Being Stranded With A Simple Gadget

Plus: Learn How to Inflate Anything in Minutes

Wednesday, October 10 2021
Recently I went for a family road trip.
You know the drill — music blasting, kids howling, and headaches raging.
About an hour after we passed the "Next Rest Stop in 94 Miles" sign, our car made a loud noise. I felt a pull from the steering wheel and guided my car over to the roadside, hitting the brakes.
I knew exactly what was happening. A flat tire.
Just then, a stranger pulled over in front of us, got out of his car and walked over. He held what looked like a black water bottle.
We explained our situation and he held up his device.
"No problem. This is InflateR - it's a portable pump that fills tires in 8 minutes, tops! I can use it on yours if you'd like?"
He smiled and bent down.
We agreed and watched him use the device. It was so small; I had a hard time believing it would pump an entire car tire. And just as quickly as the doubt swooped it, it flew out. Right in front of me, my tires inflated and rose upwards.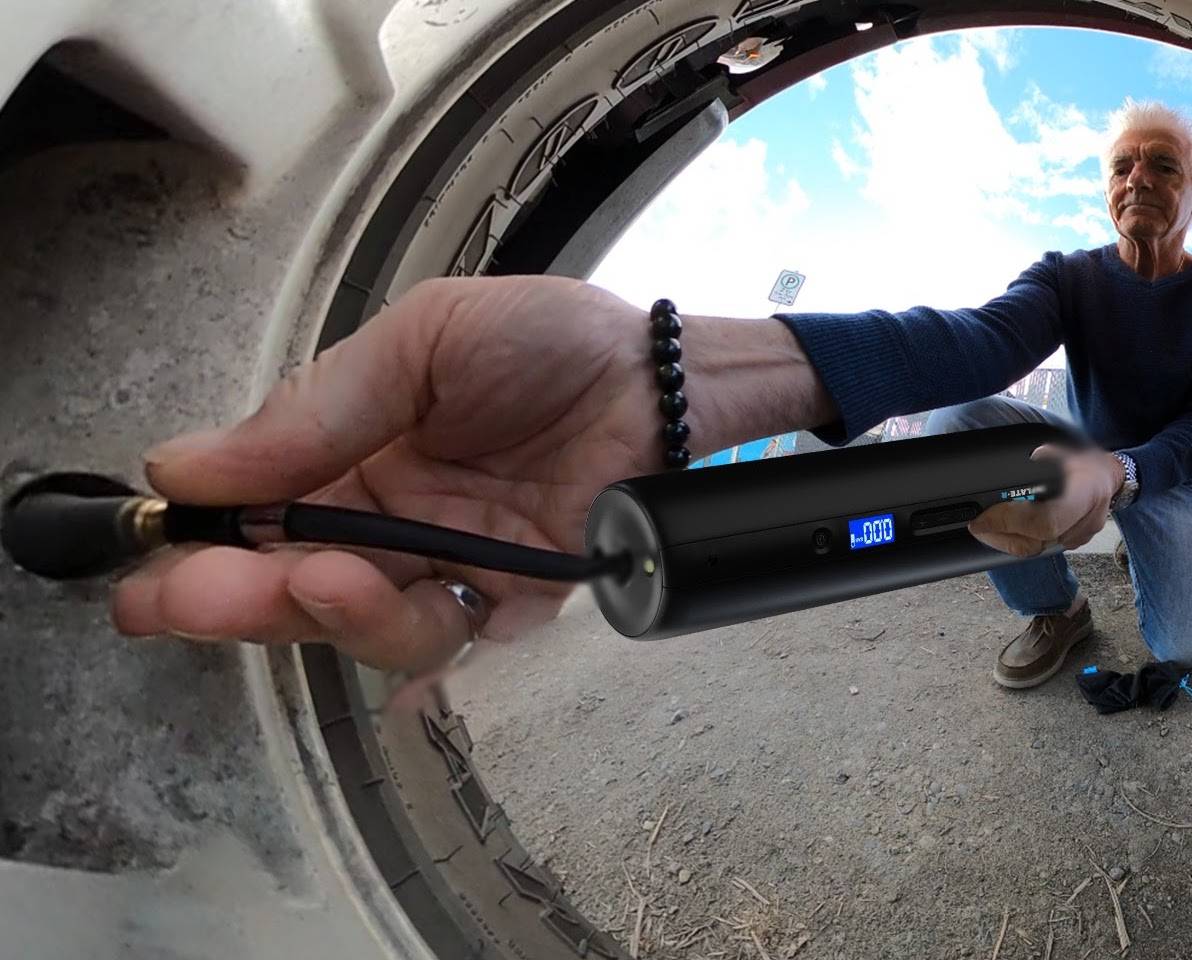 In exactly 8 minutes, my tire was ready for the drive. I felt incredibly lucky. This kind man just saved us SO much money and wasted time. He even saved us from losing out on our beach day!
Now I bet you're wondering...
InflateR is a small and compact, completely wireless device that is very simple to use.
It comes with a nozzle that plugs into the top of the device and right into your tire. The moment you plug it in, the screen shows your current pressure (PSI) on the LED screen. This screen stays lit, even in the dark, making it perfect for anytime of the day.
Just set your desired PSI and hit the power button. InflateR instantly starts pumping up the tire to your set PSI.
Once the tire reaches the correct PSI, InflateR will shut off automatically. This means you're ready to go and can get back to what you were doing.
InflateR makes tire pressure stress-free and offers an easy solution. Solve your flat tire with just one click!
But that's not all, InflateR is also a portable power bank! It comes with a micro-USB charging port and a car adapter. You can just throw it in your car and charge it while you're driving. Once InflateR is charged, you can use it to power your electronic devices, like your phone.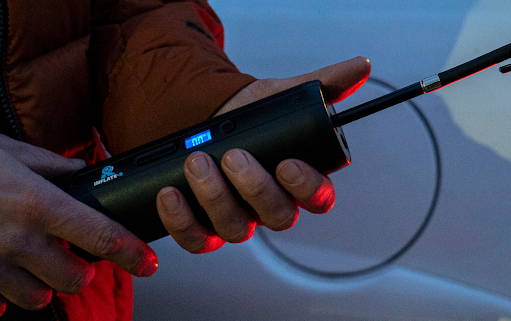 This device isn't just for everyday life, it's made for emergencies too! InflateR comes with a built-in flashlight, ensuring your safety. Need to flag someone down? Need to brighten a dark road? Need light for pumping up your tire? Just hold down the "U" button — InflateR is ready for the challenge!
And it doesn't end there, InflateR works with so much more than just car tires.
Being one of the few devices that can inflate to 150 PSI, it's the perfect tool to blow up bike tires all the way. That's not something you can do with a hand pump. Plus, it's easier to use than an ordinary hand pump — say goodbye to sore arms! You'll never even break a sweat with InflateR.
Smaller than your water bottle, InflateR is easy to carry wherever you go. I love storing mine in the glove box. My wife sometimes keeps her InflateR in her purse! We also keep an extra one in the garage for our kids' sports balls. InflateR has quickly become a family favorite.
Personally, I use InflateR for just about everything I can! Why not get your full money's worth?
•

Car Tires

•

Bike Tires

•

Motorbike Tires

•

Wheelbarrow Tires

•

Basketballs

•

Footballs

•

Dodgeballs

•

Soccer Balls

•

Inflatable Tubes

•

Rafts

•

Air

Mattresses

•

Exercise Balls

•

Balloons

•

Inflatable Pools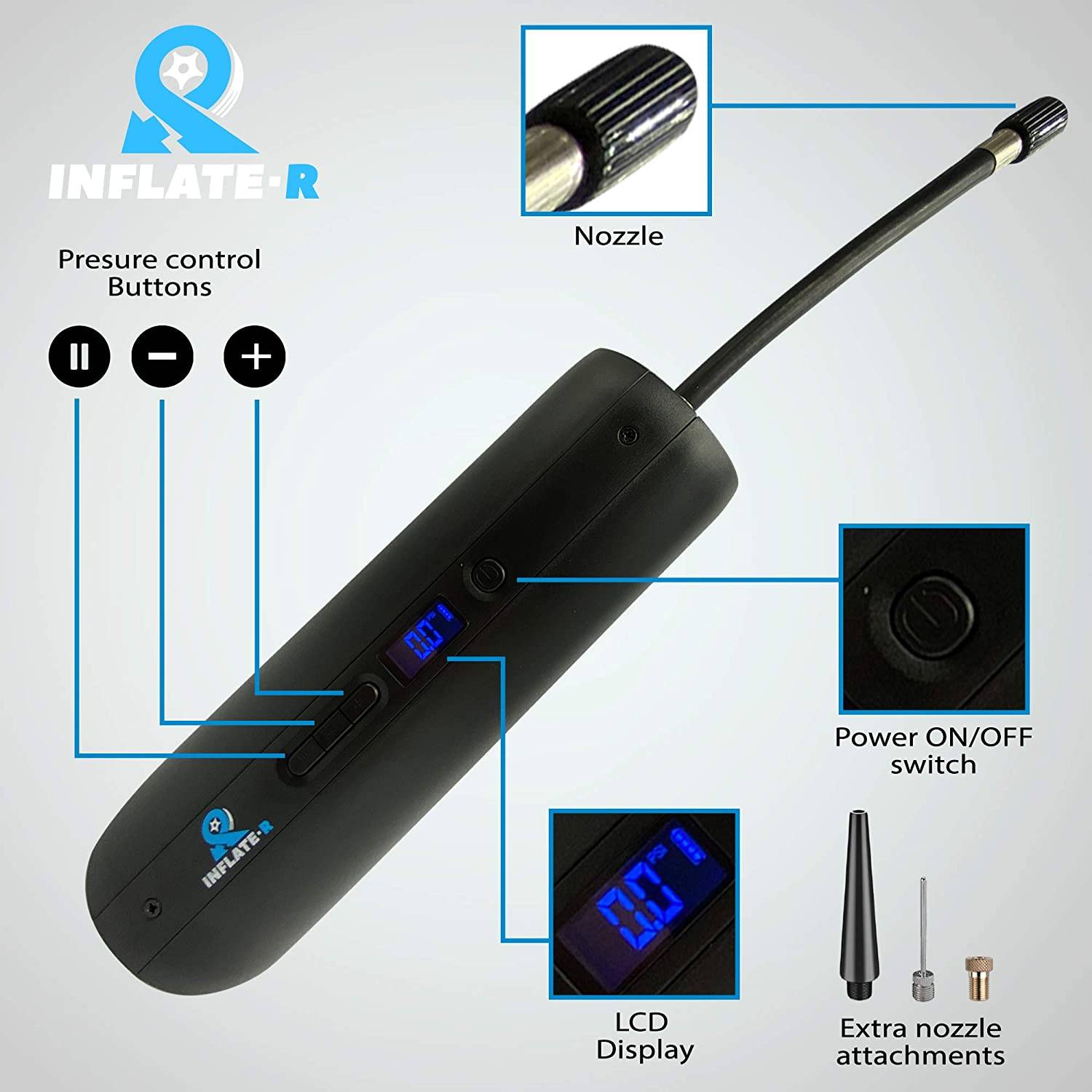 What Makes InflateR Special?

Sleek, Smart Design
You'll never lug around compressed air after trying out this device
LED Display
Stranded at night? The LED display keeps you prepared
Powerbank
InflateR is also a power bank that can charge your devices
Speedy Inflation
Late for work? With inflation in minutes, you'll make it on time
Automatic and Accurate
Automatically cuts off air at your desired PSI
Attachments Included
InflateR comes with various nozzles, a USB cable, and a car adaptor
Ultra-High Pressure
InflateR inflates just about everything (up to 150 PSI)
Since our road trip, I placed an order for three InflateRs (the bundle had the best savings). We've had them for over two months now, and we use InflateR weekly (at least).
Recently, our town had a power outage and InflateR was the handiest device we had! The batteries in our flashlights died, so InflateR came to the rescue. Plus, we kept our phones charged overnight, in case we needed to contact anyone.
InflateR makes our home a safer place
The usual price for a power bank alone can cost upward of $100! And most air pumps are hefty equipment that require electricity and lots of muscle. With InflateR, you get BOTH for a fraction of the price and effort.
Why use a hand pump, when they don't always give the pressure you want? And think about spending 30 minutes, tiring out your arms and back. Let me tell you, as someone with arthritis, that just isn't an option. With InflateR I simply click a button.
I bet you're curious about one more thing…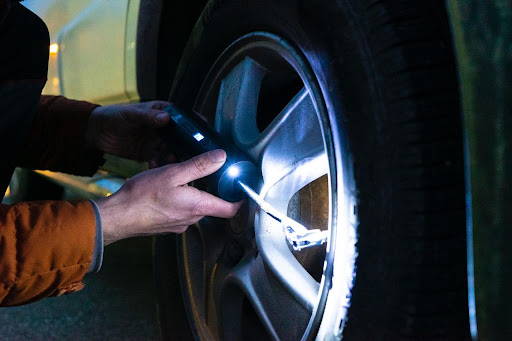 How Much Does InflateR Cost?

Why break the bank with expensive, heavy, and time-consuming machines that cost hundreds? With reasonable pricing, grab your InflateR today!
For $75, you not only receive a life-saving device, but also multiple nozzles, a power cord, and a built-in power bank. Compared to costly tow trucks and mechanics, InflateR saves you your hard-earned cash! 
I potentially saved a thousand dollars with this sleek device. Tow truck? $250. New tire? $200-$500. Mechanic? $100 (for the puncture). Add on costs like unexpected mechanic fixes, a long cab ride, etc? $500+. InflateR pays for itself in just one use!
Free yourself and your bank from all the pressure. Save it for the tires.
Not only did I save money, I also saved myself priceless resources. Imagine how long I would have waited for the tow truck to arrive. Remember, we were stranded in the middle of nowhere! Imagine the lineup for the mechanic. Imagine the stress.
Why fret when you can plug and pump with InflateR?
And I'm not the only one who loves it! Check out these reviews:


Instead of hours wasted, you're good to go in 10 minutes. Instead of stress, you can get back to what you were doing. I know I'd rather enjoy the beach instead of waiting for a tow truck.
Rid yourself of avoidable costs, needless stress, and enjoy your InflateR today. Even better, buy one and get the second 50% off — InflateR is for the entire family!
 Life throws all kinds of things our way. Flat tires, power outages, and pandemics. Stay prepared and crush it with InflateR.
---
Inflate-R is on SALE today!
Claim Your Discount Now
Choose the number of devices you want for you, your family, and your loved ones.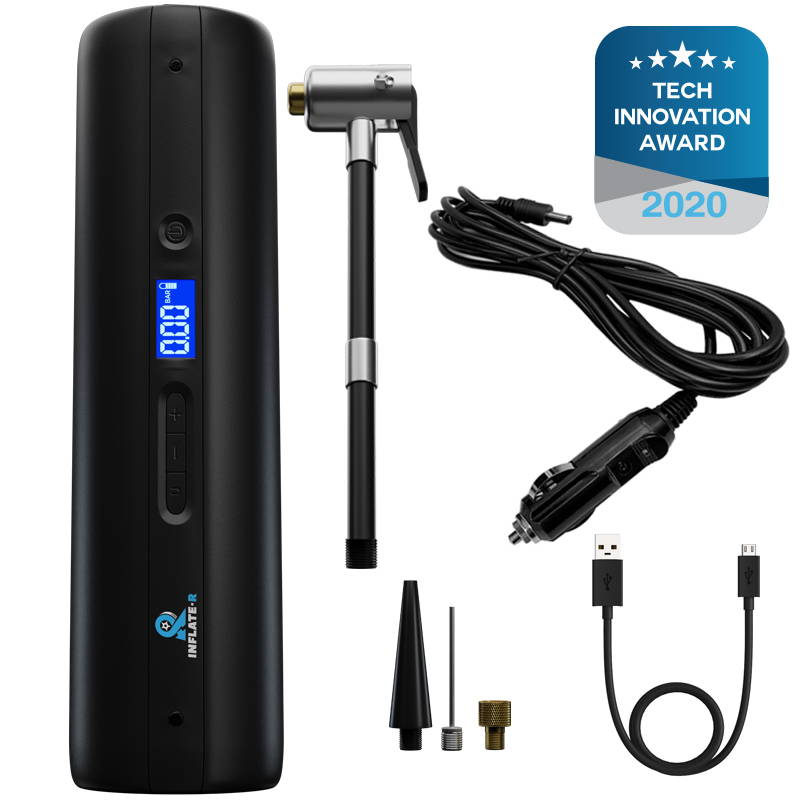 Inflate your tire in under 8 minutes!
Inflate-R
Retail: $

79.5
On Sale:

$67
16% Off
Inflate-R is a portable and lightweight tire pump that conveniently fits in your glovebox or backpack.
Crafted with a safety flashlight, Inflate-R duels as a powerbank. This all-in-one device pumps up to 150 PSI, ensuring you're always prepared and feeling safe.