How This Portable Air Pump Saved My Bike Trip... And My Sanity

Plus: Learn to Inflate Anything With One Click

Sometimes you just need to get away.
Sometimes you just need time to yourself. Away from the world and all the chaos.
And sometimes you get stuck.
Which is what happened to me…
After a stressful work week, doing all the house-work, and taking care of the kids, I just needed an escape. So when the sun rose Saturday morning, I rose with it. I backed a bag, readied my bike, and pedalled away.
I took the lakeshore route, watching the birds float in the wind. I felt all my tension release with each breath.
I know my wife came down with the flu and couldn't help out, but I was exhausted. I labored from waking to sleep, all week. It felt like life was my job — and I felt like I was doing a pretty bad job.
I even sent Lily to school with the messiest pig-tails. Because HOW can I make breakfast for four people, get ready for work, clean up, and do her pig-tails? I felt like burnt coffee stuck to the bottom of the pot.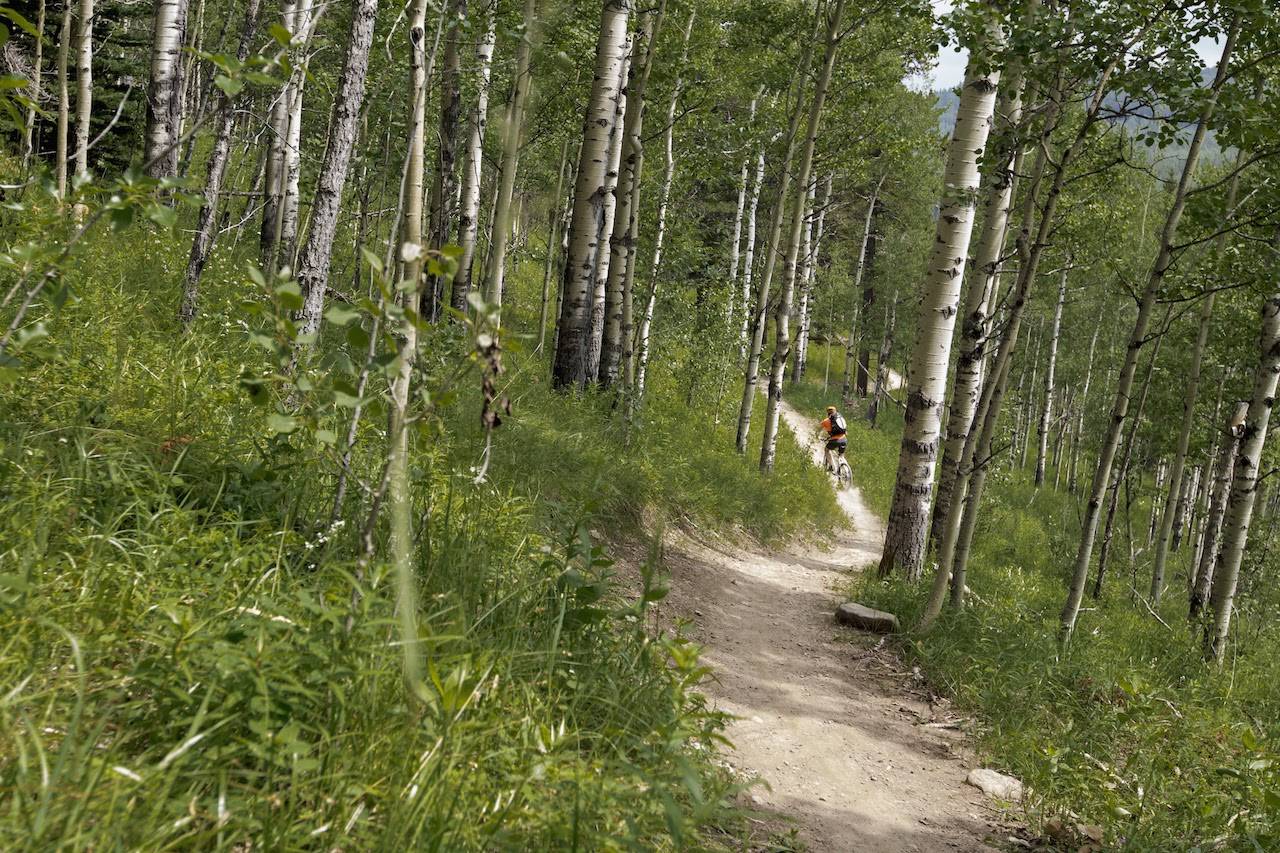 So I decided Saturday would be my day.
And it was… until it wasn't.
As I steered through the bike paths, enjoying the wispy trees and warm sun, I felt a pop. And as I pushed down my pedal, my foot stuck, lurching me over my bike.
I flew through the air and smushed right into the dirt

.
I felt defeated, laying on the ground, with pebbles speckled over my face.
When I finally got up, I immediately saw my bike's flat tire.
I couldn't believe my luck. This was OFFICIALLY the worst week ever. I wanted to scream and kick things, but instead I let my tears run free.
I was done.
I grabbed for my bike, yanked it up, and embarked on the very long walk home. Cheerful bikers steamed by as I waddled with a bruised hip and gritty cheeks.
About 30 minutes into my three-hour walk, a young man slowed down and braked beside me.
"Flat tire?" he asked.
"Yeah, sucks a bunch," I replied.
He looked me up and down, taking in my muddied face.
"I have just the thing for you."
He hopped off his bike, peeled off his backpack, and showed me a sleek, compact device.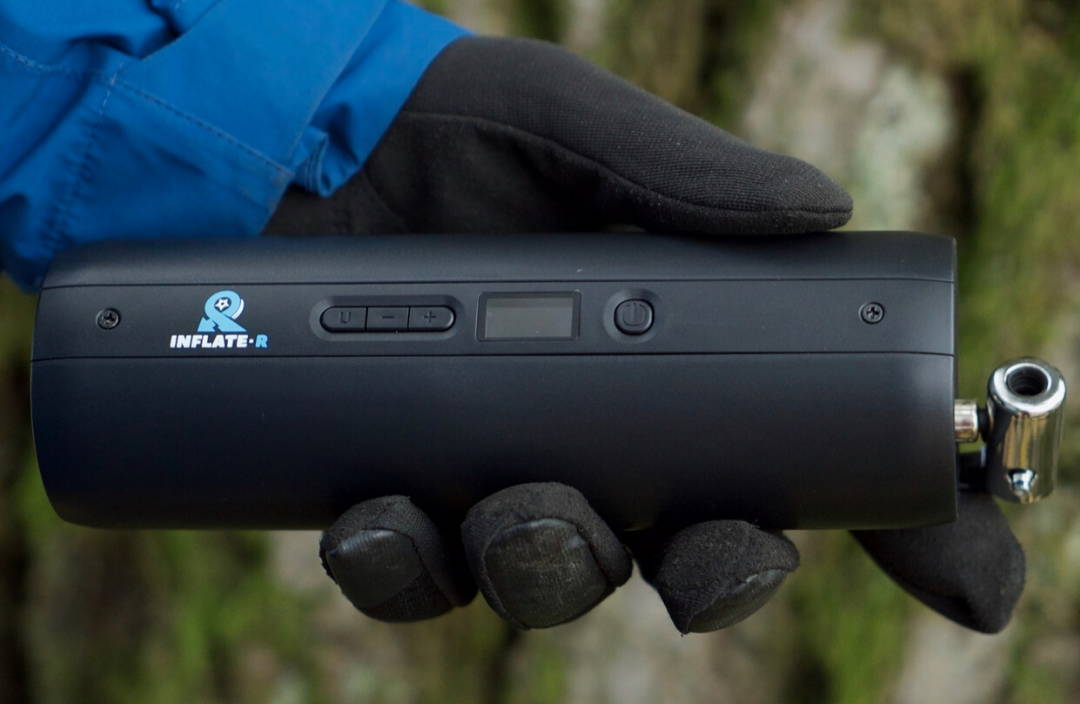 "Ahhh…" I backed away. Was he going to whack me and steal my bike? It would make the perfect ending to my week...
He explained the device, called InflateR, is a portable pump that inflates anything needing air, including bike tires. He said this happened to him a while ago and he purchased this device to prevent it.
"May I?" he asked.
I nodded. Immediately he took hold of my bike and hooked up the device. The nozzle went right into my tire and he pressed on. A noise hummed through the air. I watched as my tire inflated.
He looked up and smiled at me.
I couldn't believe it! This device just saved me a three hour hike. This device just saved my week.
A few minutes later the device turned off by itself. The kind stranger packed it away, mounted his bike, and said goodbye.
Imagine how much money I would've spent on a new tire and rim! Along with the cost of labor...
I rode home and relayed the disaster to my wife. She hugged me and tended to my facial wounds.
That night I searched for InflateR and placed an order. Not only does it inflate bike tires, but also car tires, basketballs, soccerballs, and air mattresses. It was exactly what I needed!
Now I bet you're wondering, WHAT is this device?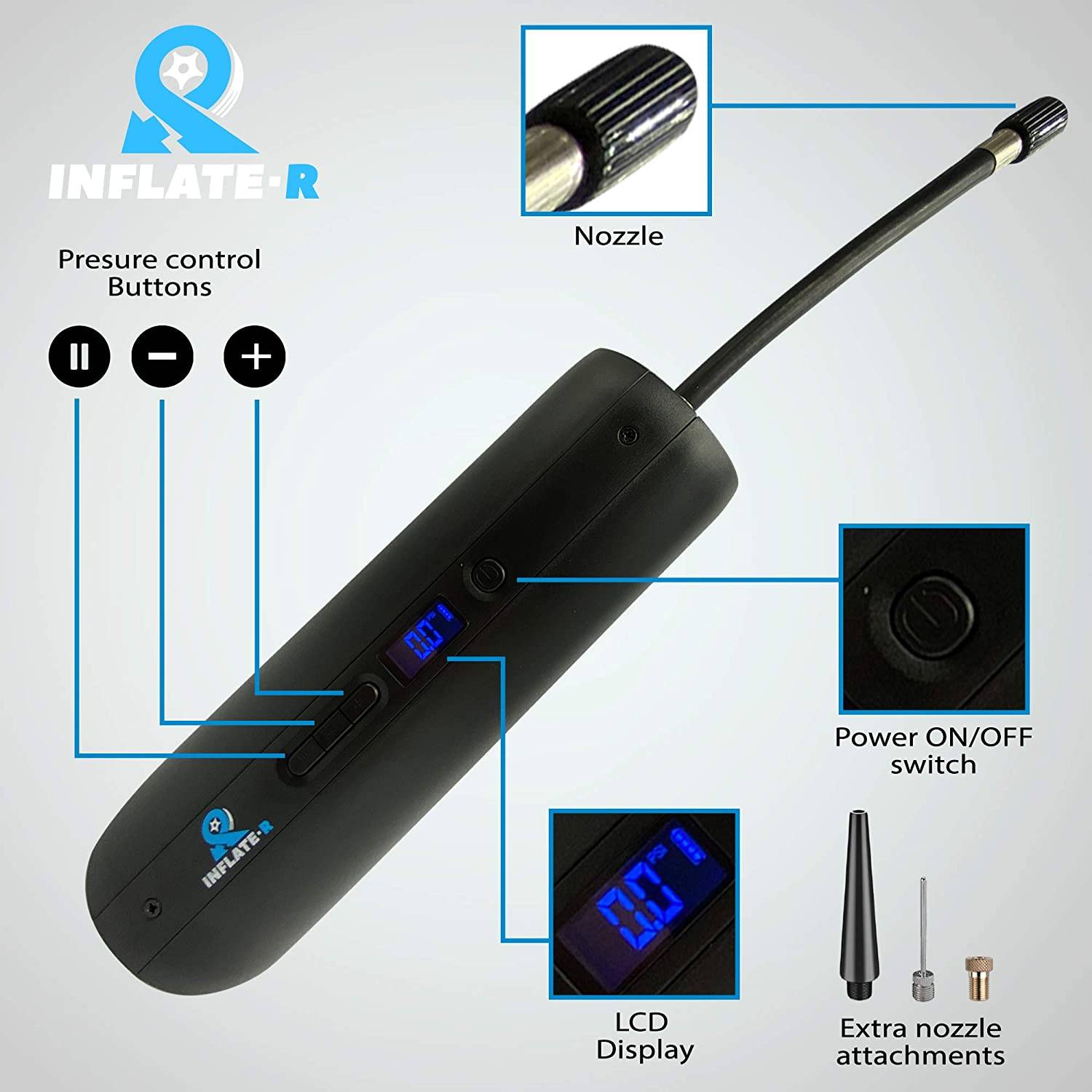 InflateR is an innovative device, made for everyone. Small, compact, and completely wireless, it inflates just about anything that holds air!
InflateR comes with a nozzle that plugs into the top of the device and into the tire. The moment you plug it in, your current pressure (PSI) will appear on the LED screen.
Just set your desired PSI, hit start, and InflateR instantly drives air into your tire. Once completed, the device automatically turns off.
Solve flats with just one click!
Instead of spending hours dealing with tire pressure and isolated bike trails, you can enjoy your time outdoors. Why lose an entire day to a flat tire, when you can solve it in less than 5 minutes?
What Makes InflateR Special?

Sleek, smart design
You'll never lug around compressed air after trying out this device
LED display
Stranded at night? The LED display keeps you prepared
Power bank
Included with every InflateR is a portable power bank, with a USB charging cable and a car adapter
Speedy inflation
Late for work? With inflation in minutes, you'll make it on time
Automatic and accurate
Automatically cuts off air at desired PSI
Ultra High Pressure
InflateR inflates just about anything, up to 150 PSI, and comes with various nozzles.
Being one of the only devices that inflates to 150 PSI, InflateR is a leading-edge invention. With most hand pumps, bike tires are just not an option. But as you saw with InflateR, pumping those tires is painless.
When it comes to car tires, many pumps are hefty and require electricity. Instead of waiting for a tow truck and wasting money on mechanic bills, InflateR will get you where you want to be.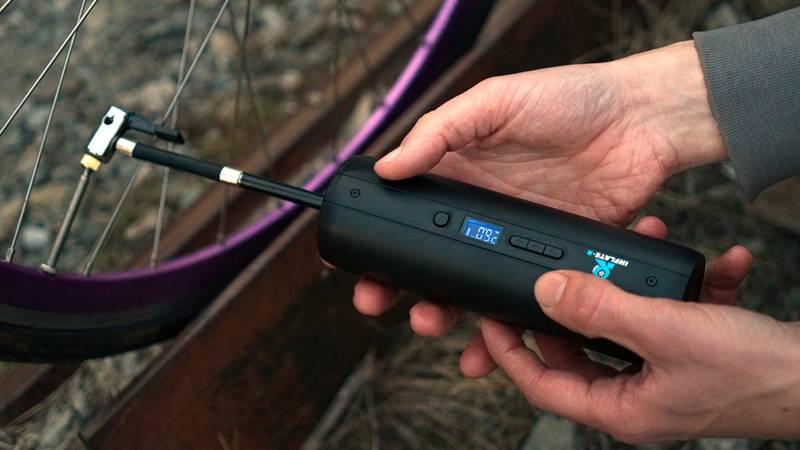 It also works on soccerballs, footballs, basketballs, air mattresses, and inflatable tubes.
On my way back home, I relished in the soft breeze and bright sky. InflateR proved it can handle anything, including fixing my mess of a week. Which I honestly thought was impossible after my nose-dive.
Stay Prepared With InflateR

To prevent future tensions, I resolved to bike every weekend. And before each trip, I toss InflateR in my bag, easing my worries. I did NOT want to repeat that horrendous week ever again.

Life isn't easy. And sometimes you just need to get away.
Now I enjoy my getaways, knowing that whatever happens, I'm prepared. All thanks to InflateR!
Since my first order, I've purchased two more. They had a sale for "Buy One, Get The 2nd 50% Off!" It's perfect — The one I have is for biking, but now I have one for the car and another for camping. It was such an easy decision, since it saves so much money!
Think about the cost of a flat CAR tire? With the tow truck, a new tire, and mechanic fees, it'd be a very lengthy bill...
For a one-time cost of $79.5, InflateR throws all stress out the window so you can enjoy your getaway.
I know I'm not the only one who loves this device. These reviews speak for themselves:


Think about being stranded in an isolated place. Are you prepared? I know I wasn't until InflateR came along!
Imagine no cell service. Imagine the wait. Imagine the cost…
Learn from my mistake, and put your safety first.
Life likes to keep things interesting. So interesting that you'll need to get away. And once in a while life will catch up to you.
Stay prepared with InflateR.
---
Inflate-R is on SALE today!
Claim Your Discount Now
Choose the number of devices you want for you, your family, and your loved ones.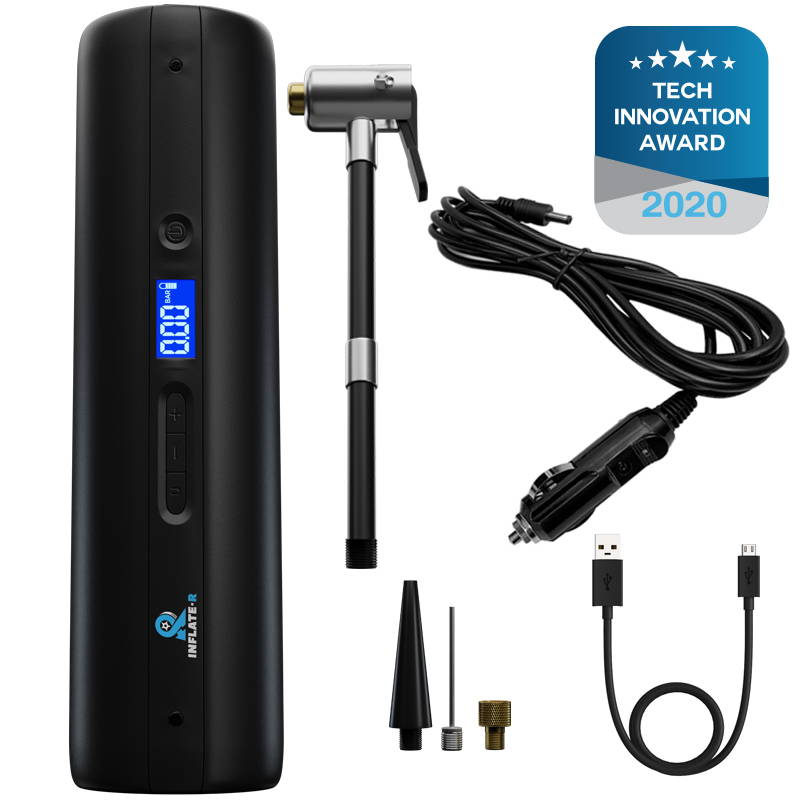 Inflate your tire in under 8 minutes!
Inflate-R
Retail: $

79.50
On Sale:

$67
16% Off
Inflate-R is a portable and lightweight tire pump that conveniently fits in your glovebox or backpack.
Crafted with a safety flashlight, Inflate-R duels as a powerbank. This all-in-one device pumps up to 150 PSI, ensuring you're always prepared and feeling safe.