Inflate Anything in Minutes
Made for Everyday and Emergency Use
Inflate-R Pumps Up Anything In Minutes
Watch Inflate-R Pump Up a Car Tire In 8 Minutes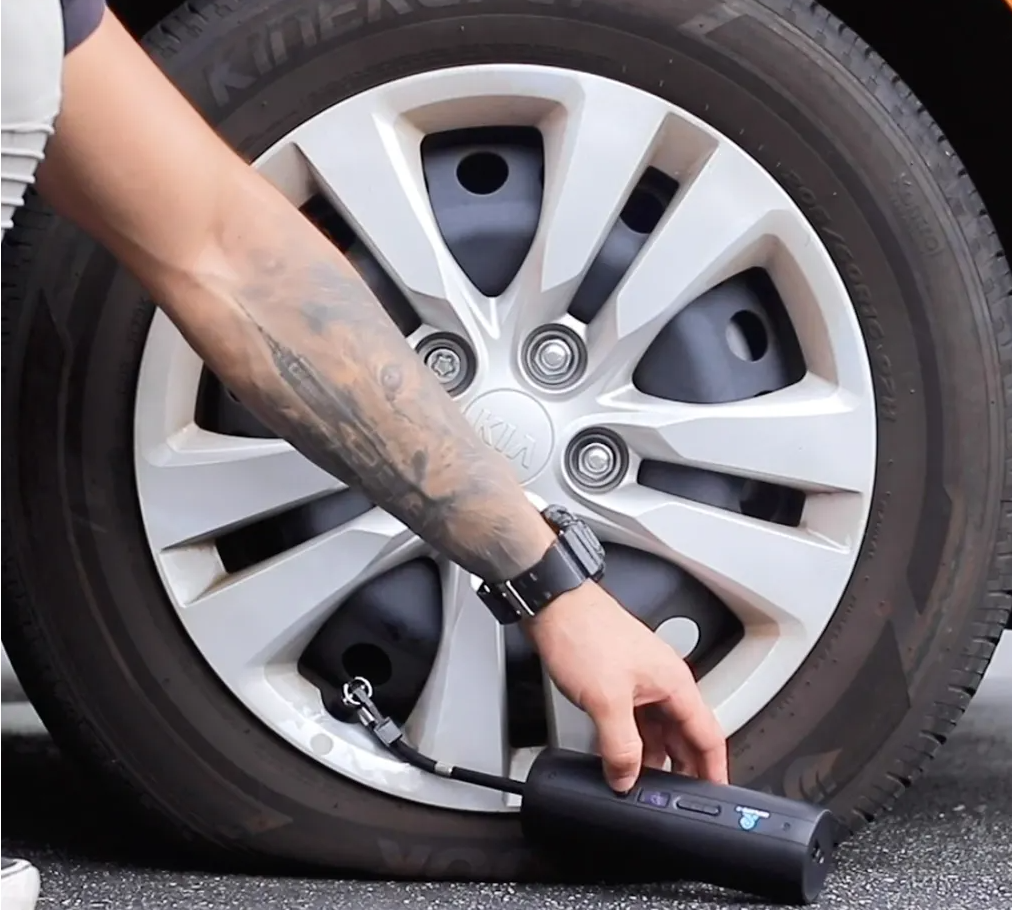 Inflate-R is an innovative wireless air pump that's easy to use. It's portable and chargeable, meaning it's ideal for any emergency.
Inflate-R comes with a nozzle that plugs into the top of the device and into your tire. The moment you plug it in, you'll see your current tire pressure (PSI) on the LCD screen.
Set your desired PSI and hit the power button. Inflate-R instantly drives air into your tire, ensuring it doesn't over- or under-inflate!
Once the tire reaches your set PSI, Inflate-R shuts off automatically.
Inflate-R also duels as a portable powerbank and flashlight! You can toss it in your car to charge while driving or you can use it to charge your phone.
Inflate-R: For Everyday and Emergency Use
Portable & Lightweight
Inflate-R is smaller than your water bottle and conveniently fits in your glovebox, toolbox, or backpack.
Built-In Flashlight & Powerbank
Don't get caught in the dark or without battery power. Stay prepared with these emergency features.
Inflation in Minutes
Using innovative inflation technology, Inflate-R fills up your car or truck tire in only 7-9 minutes! A manual pump or a lower-quality version would take 20+ minutes.
Powerful Air Output
Inflate-R is one of the only portable devices that pumps up to 150 PSI! That's enough to handle even the biggest tractor trailers and RVs.
LCD Display
Stranded in the dark? No worries! Our crystal clear LCD screen is bright enough to ensure visibility under any conditions一day or night.
Multiple Uses
The Inflate-R is compatible with anything that holds air; tires of all shapes and sizes, beach floaties, balloons, sports balls, air mattresses, and more!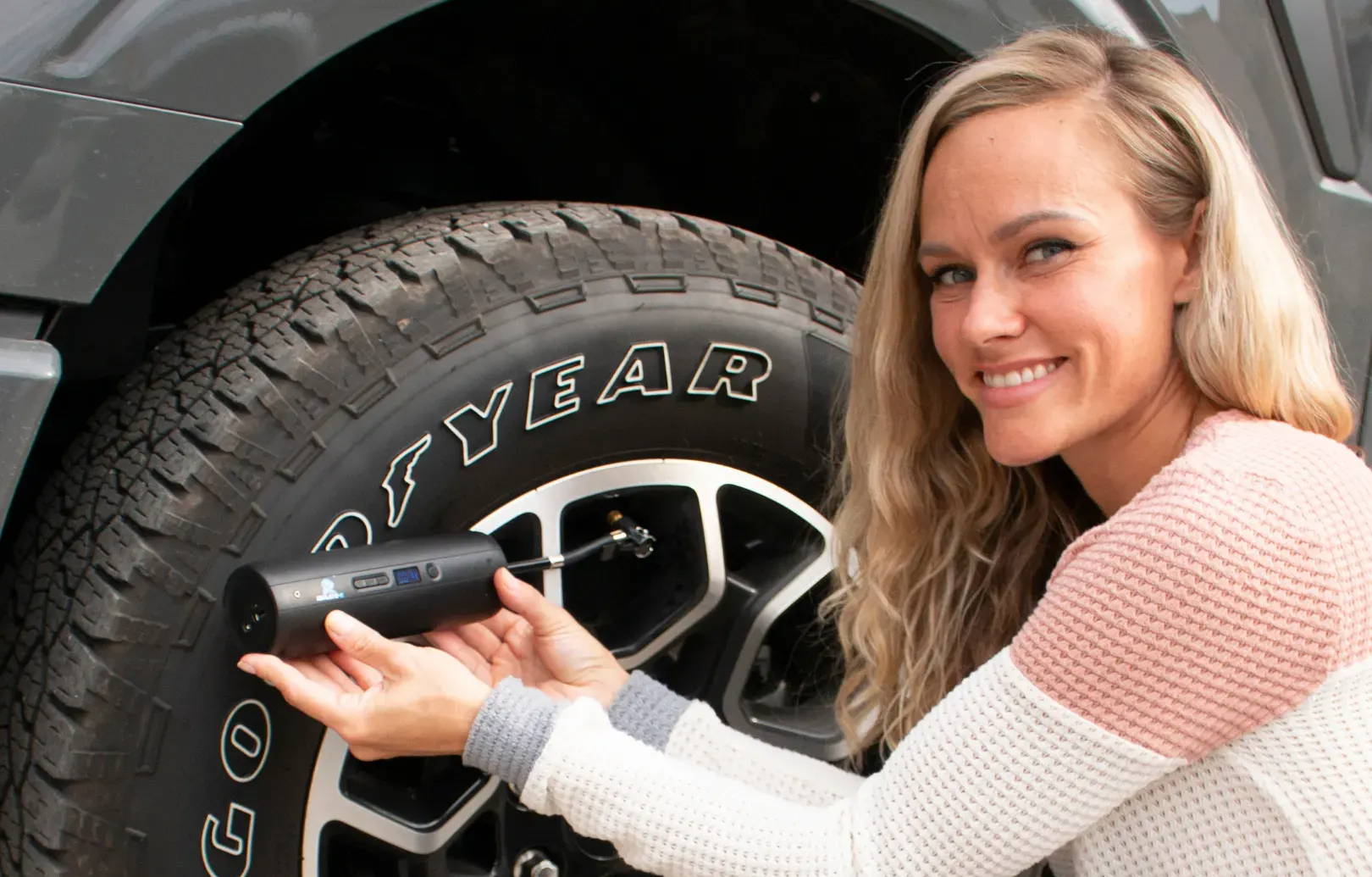 Are You Ready For Your Next Road Trip?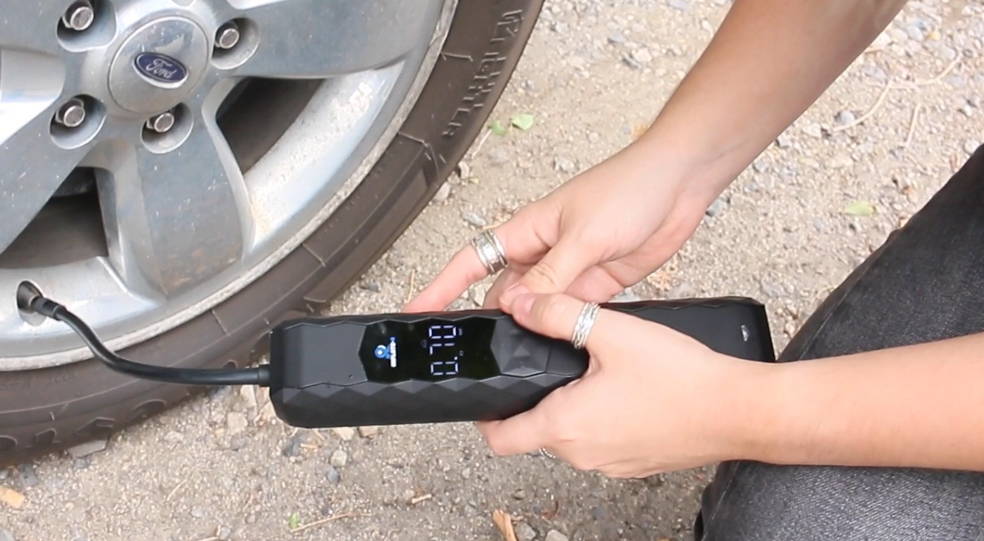 Inflate-R vs. Inflate-R Pro
| Features | Inflate-R V1 | Inflate-R V2 |
| --- | --- | --- |
| Included Powerbank | | |
| 550 mAh | | |
| 5800 mAh | | |
| Fast Charging | | |
| Pumps all four tires in one charge | | |
| Included Accessories | | |
| Included LED Flashlight | | |
| Multiple Uses | | |
| Detachable Powerbank | | |
Have You Ever Been In These Situations?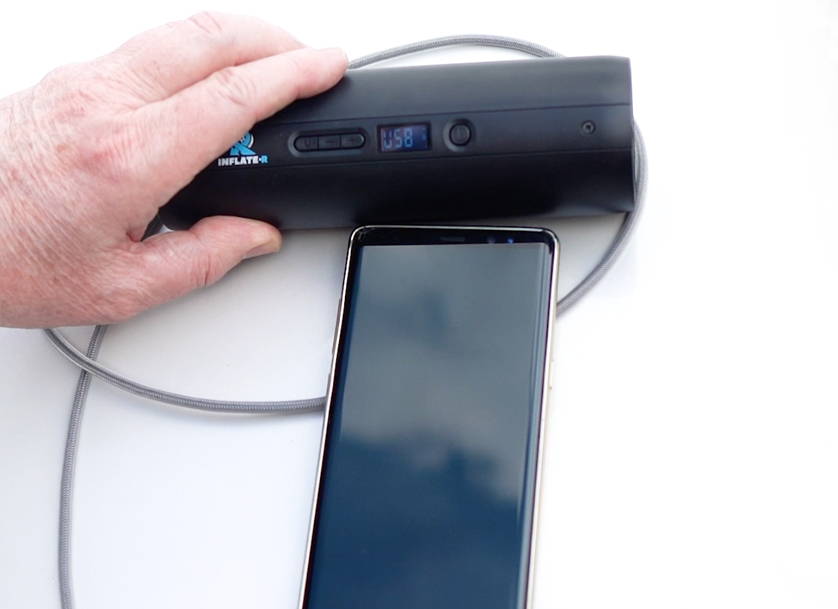 Forgot to charge your phone last night?
Don't stress! Simply connect your phone to Inflate-R's built-in powerbank for a speedy battery boost.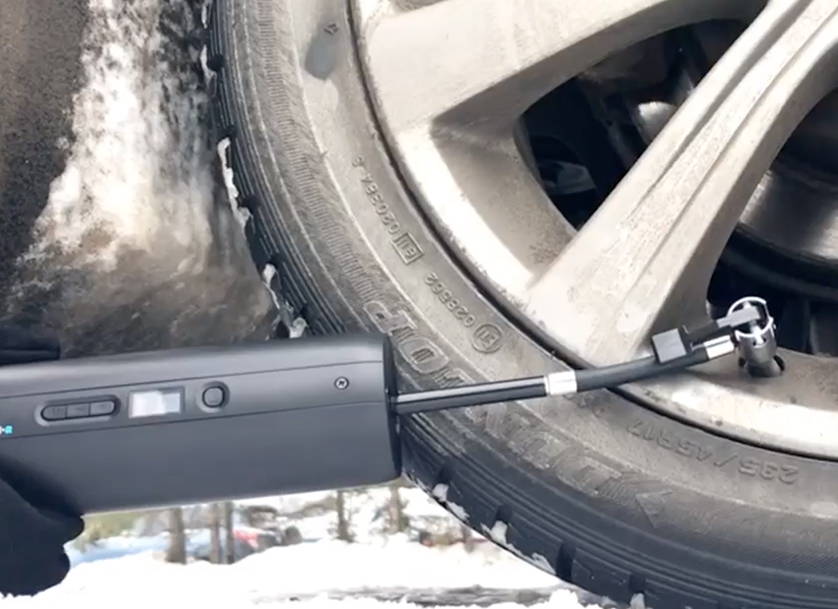 On your way to work and discover a flat tire? Don't stress. Grab Inflate-R from your glovebox and 8 minutes later, you'll be on your way.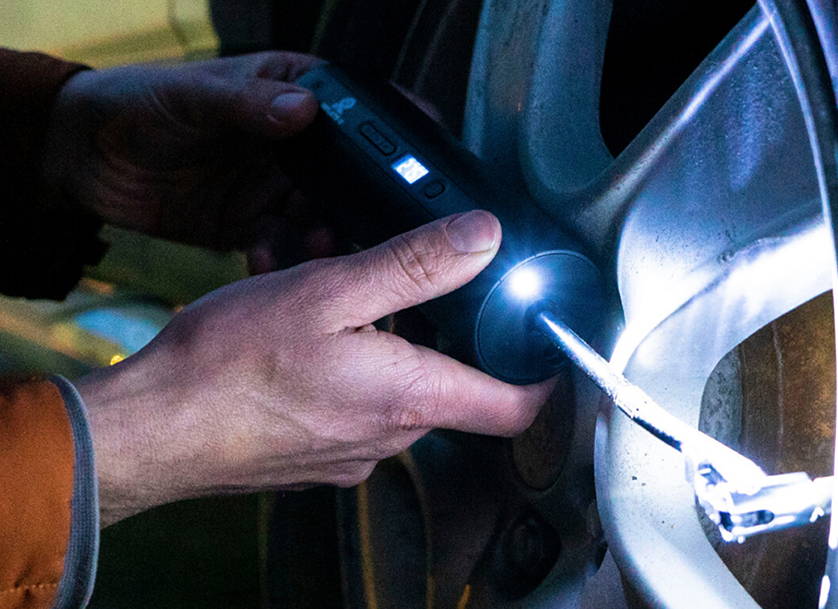 Whether you experience a power outage or become stranded, grab your Inflate-R and click the "U-button" for a bright LED light.
Your Satisfaction Is Our Priority